Commercial Landscape Management
Serving Connecticut & New York
Commercial Landscape Management
ELM's skilled professionals at the core of our integrated landscape services platform understand that each commercial property is unique, with distinct goals and specific needs. We utilize cutting-edge technology combined with advanced training and knowledge in landscape maintenance, landscape construction, and plant health care to provide our clients with a distinct competitive advantage.
Water Management
ELM's extensive technology platform includes cloud-based irrigation and water saving devices dedicated exclusively to help our clients improve operating efficiency, energy-savings, and water cost. We recognize that a focused approach to water use is both a responsibility and an opportunity to improve the performance and sustainability of commercial landscapes.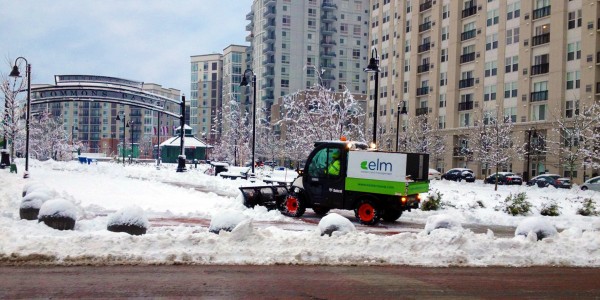 Snow & Ice Management
ELM's winter management platform is proactively focused on weather and risk. We provide a comprehensive suite of snow and ice services, including anti-icing and de-icing, plowing and sweeping, to keep external grounds clear and safe for vehicles, tenants and pedestrians. Our snow and ice specialists are professionally trained and certified, and offer 24/7 emergency and storm response.
Campus Landscape Management

A partnership with ELM can save schools money while maintaining a clean, attractive and sustainable campus landscape.
Learn More